At Life Solutions, we are here to help you make life better. 
---
---
Meet Susan Peach, a family-loving, creative and generally positive person that loves seeing people connect with good things in life.  Facilitating that process is deeply satisfying for her, and almost daily leaves her thinking she has the best job in the world.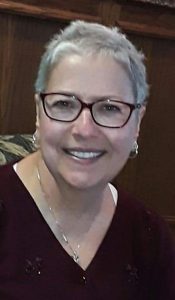 Susan's credentials include licensure and board certification as a Professional Counselor in the state of Colorado. She is passionate about making a difference, one person or couple at a time.  You'll find her to be a good listener, supportive, innovative, and goal directed. Susan offers traditional talk therapy with approaches that will help. These include effective and evidence-based methods such as IFS (internal family systems), EMDR (eye movement desensitization and reprocessing), cognitive-behavioral therapy, exposure therapy, and dialectical behavior therapy, along with tried and true methods such as client-centered therapy, family systems therapy, and existentialism.  For those preferring a more holistic approach, Susan can provide creative arts therapy, somatic approaches, and energy psychology techniques.  She is an EMDR trained therapist, and has specialty certifications in traumatic stress studies as well as integrative medicine (complementary and alternative medicine).  She is currently completing a certification in distance counseling.
Susan enjoys bicycling, hiking, gardening and other creative pursuits, as well as meals and laughter with her family and friends. As a University of Kansas graduate, she makes time to follow the KU Jayhawks, and also follows the Colorado Springs Thunder professional inline hockey team.  She has three sons, one and a half daughters-in-law, and two grand daughters, and lives east of Black Forest CO with her husband, dog, birds, and enough dirt to grow a garden.
---